In 2018 Anna curated a show at Saatchi Gallery, presenting 4 up-and-coming artists from the UK and Russia.
Abode is a project, who's mission is to provide a global platform of opportunities for emerging and mid-career international artists. And it's already achieved some international prominence.
Abode is excited to be one of just 46 galleries invited to take part in the critically acclaimed international START Art Fair that takes place in September. Returning to the prestigious Saatchi Gallery London for its fifth edition START continues to provide a platform for international emerging art and is fast becoming the in place for collectors to discover and invest in future art talent.
START's ethos reflects Abode's mission to provide a global platform for British and international emerging to mid-career artists, whilst also inspiring collectors to acquire original artworks and encouraging people to start collecting.
Abode is the only selected gallery to display Russian and British artists together within the START art fair. For our début we are thrilled to present two exciting UK artists: Andrew Robinson and Karl Bielik alongside the stunning work of two Russian female artists Maria Agureeva and Viktoria Ikonen. The professional execution of the artists caught the attention of Saatchi's CEO Nigel Hurst, who was particularly impressed with the level of talent and quality of the works. Maria Agureeva has been selected to be one of the key highlights of START's digital presence.
The selected artists all work around the constructs of abstraction within the sphere of painting, both conventionally and in the expanded field. Each artist explores the different approaches and techniques of abstraction whilst honing their own unique distinct style. Abode's presentation at the show will aim to form a critical dialogue between these diverse approaches into ideas of abstraction, in addition to sparking conversations between Russian and British views of contemporary abstract art.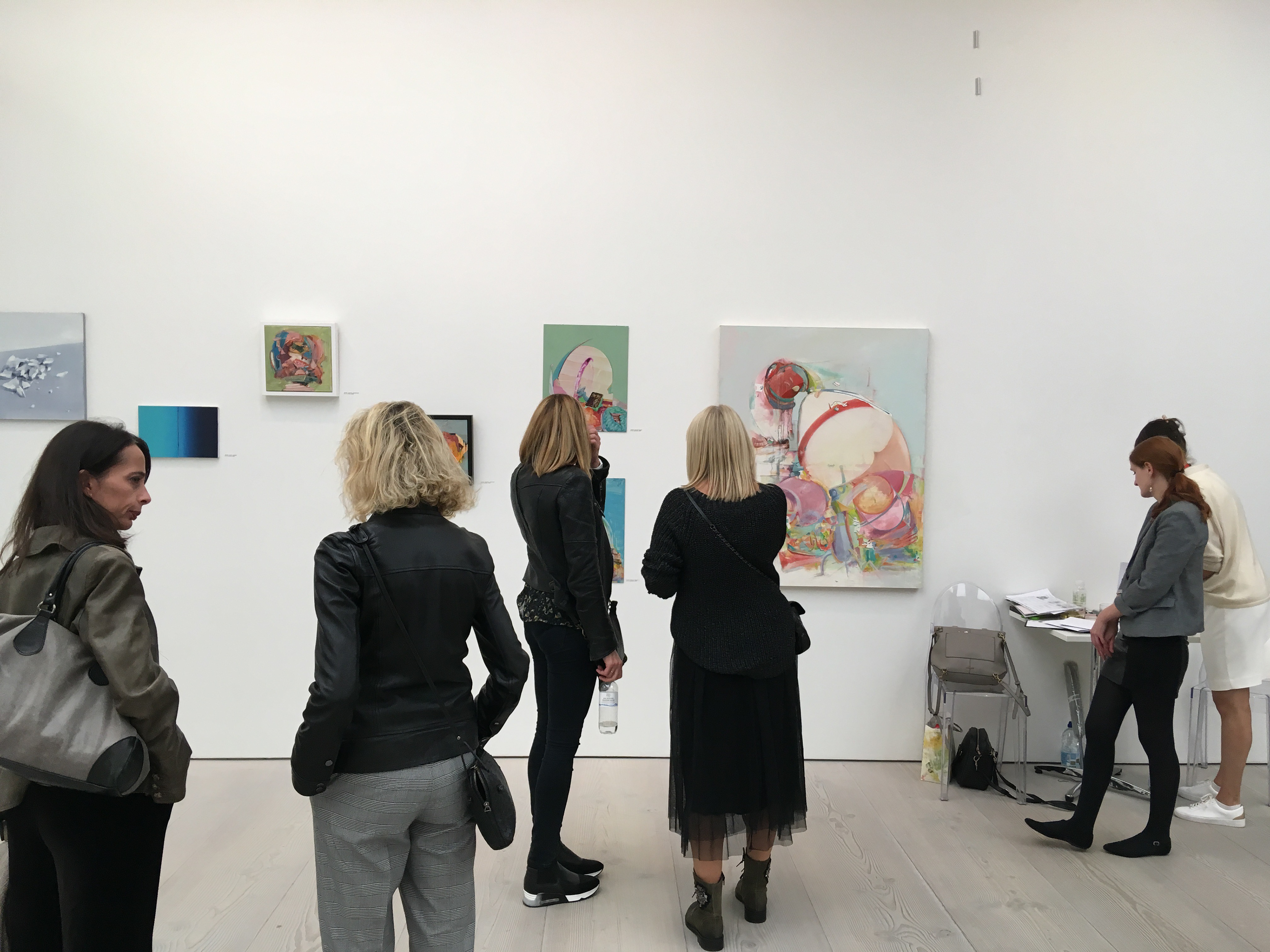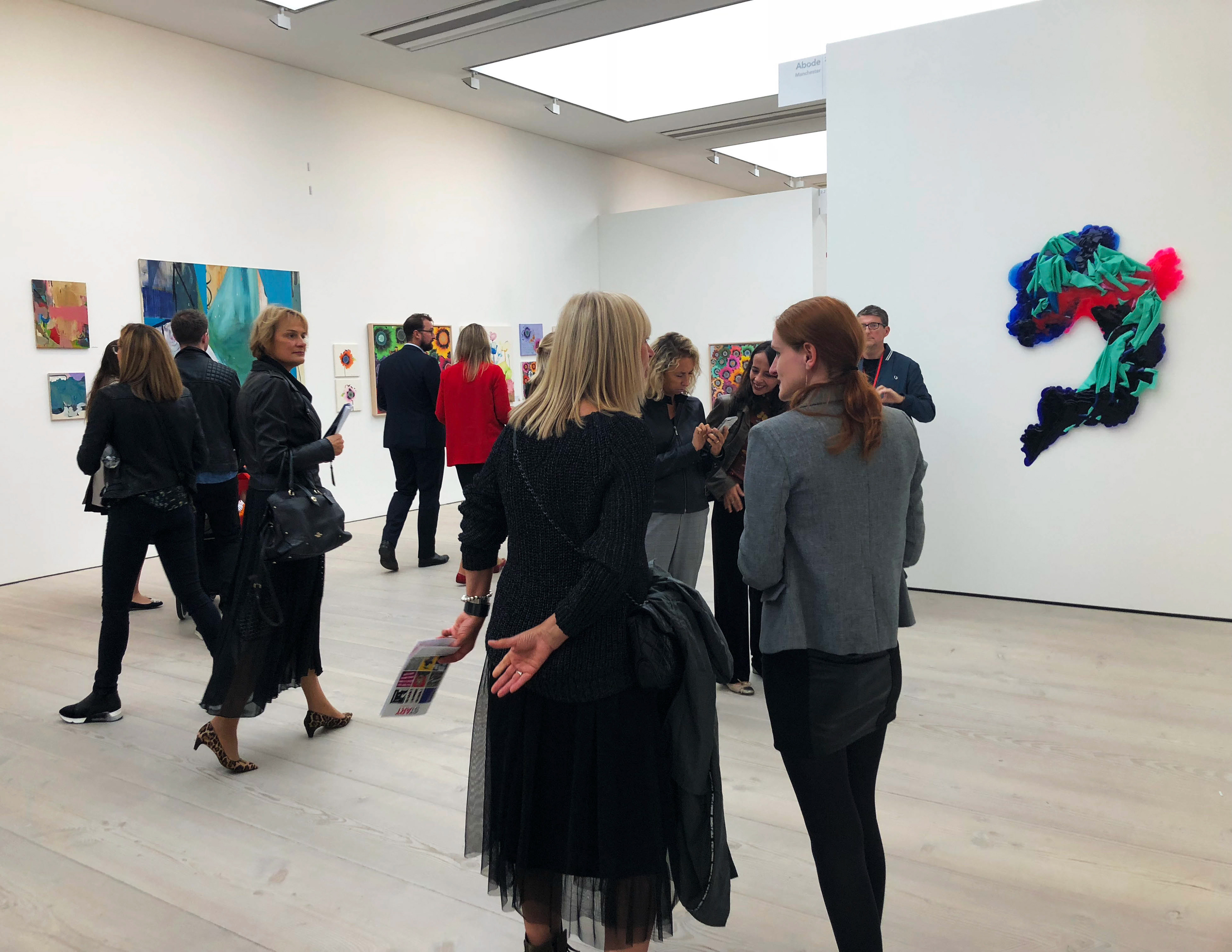 The show proved to be very successful and received a vast coverage all over London.